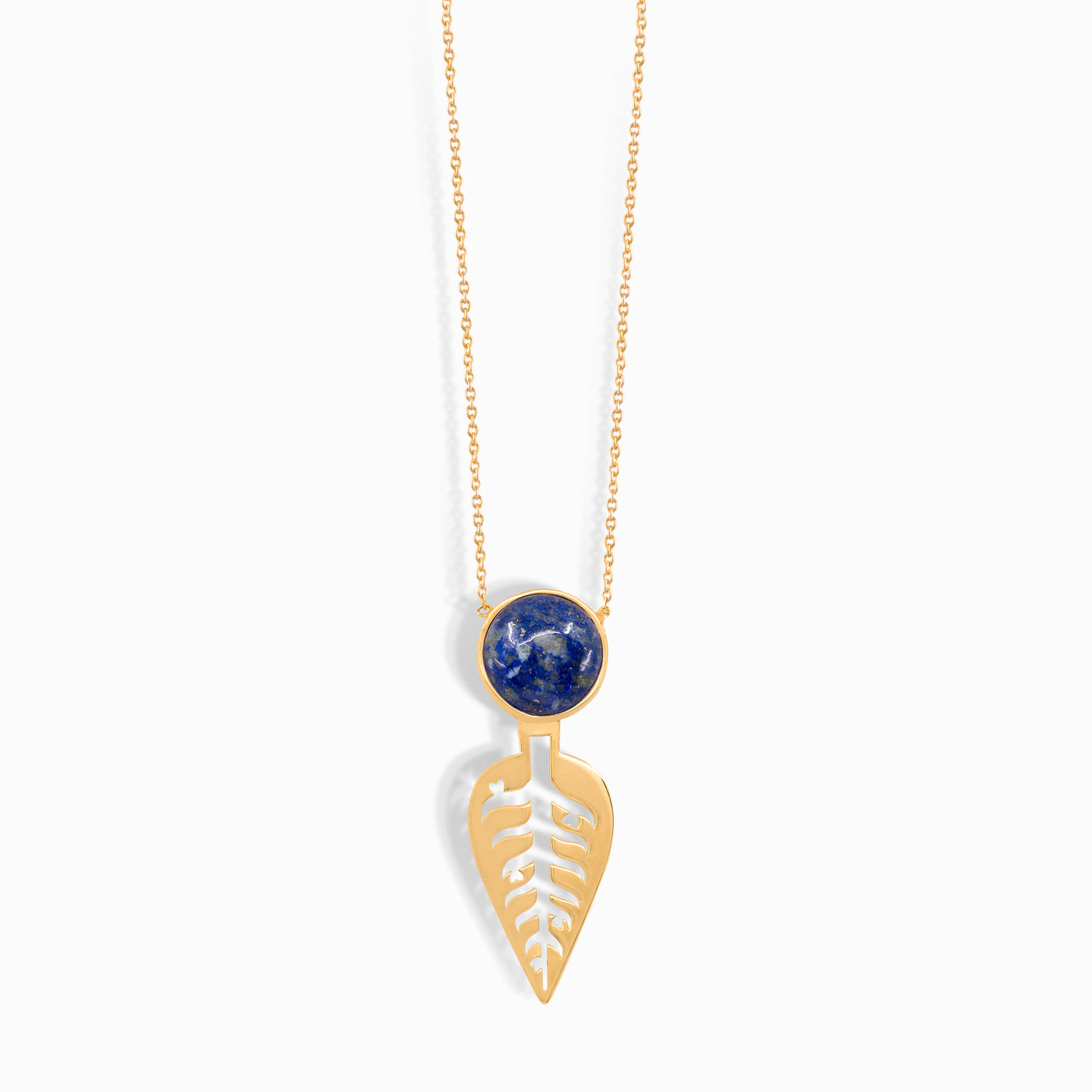 Lapis Leaf Necklace
$430.00
Lapis Azuli has previously been recognized as one of the most expensive stones. A homage to the greek era, this precious stone has been paired with a solid 18k gold leaf to enhance your regal presence everywhere you go.
18k solid gold, leaf pendant
Lapis Azuli stone 
Mid length 18k solid gold chain
Our 18k solid gold pieces are sustainably crafted through our recycle gold program. Guilt free jewelry that retains its original appearance. You will never have to worry about oxidization or discolouration of our pieces.