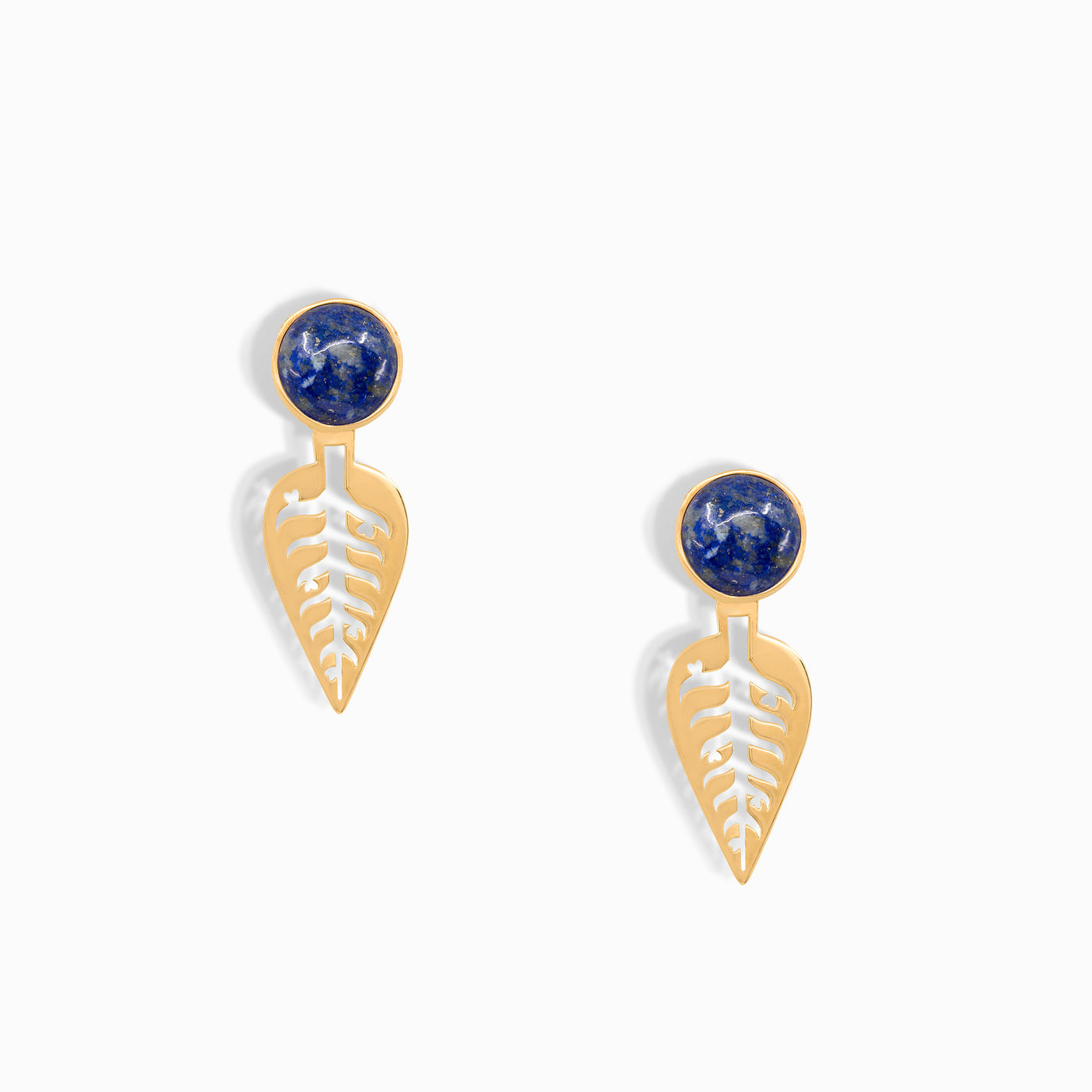 Lapis Leaf Earrings
$480.00
Classy, and timeless. The Lapis Azuli stone never goes out of style. These beautiful pair of 18k gold handcrafted earrings are perfect for daily use, or for when going out. 
18K Solid Gold
Natural Lapis Azuli stone
Our 18k solid gold pieces are sustainably crafted through our recycle gold program. Guilt free jewelry that retains its original appearance. You will never have to worry about oxidization or discoloration of our pieces.
Specifications
WEIGHT       9g
THICKNESS 1.2mm
LENGHTH    25mm