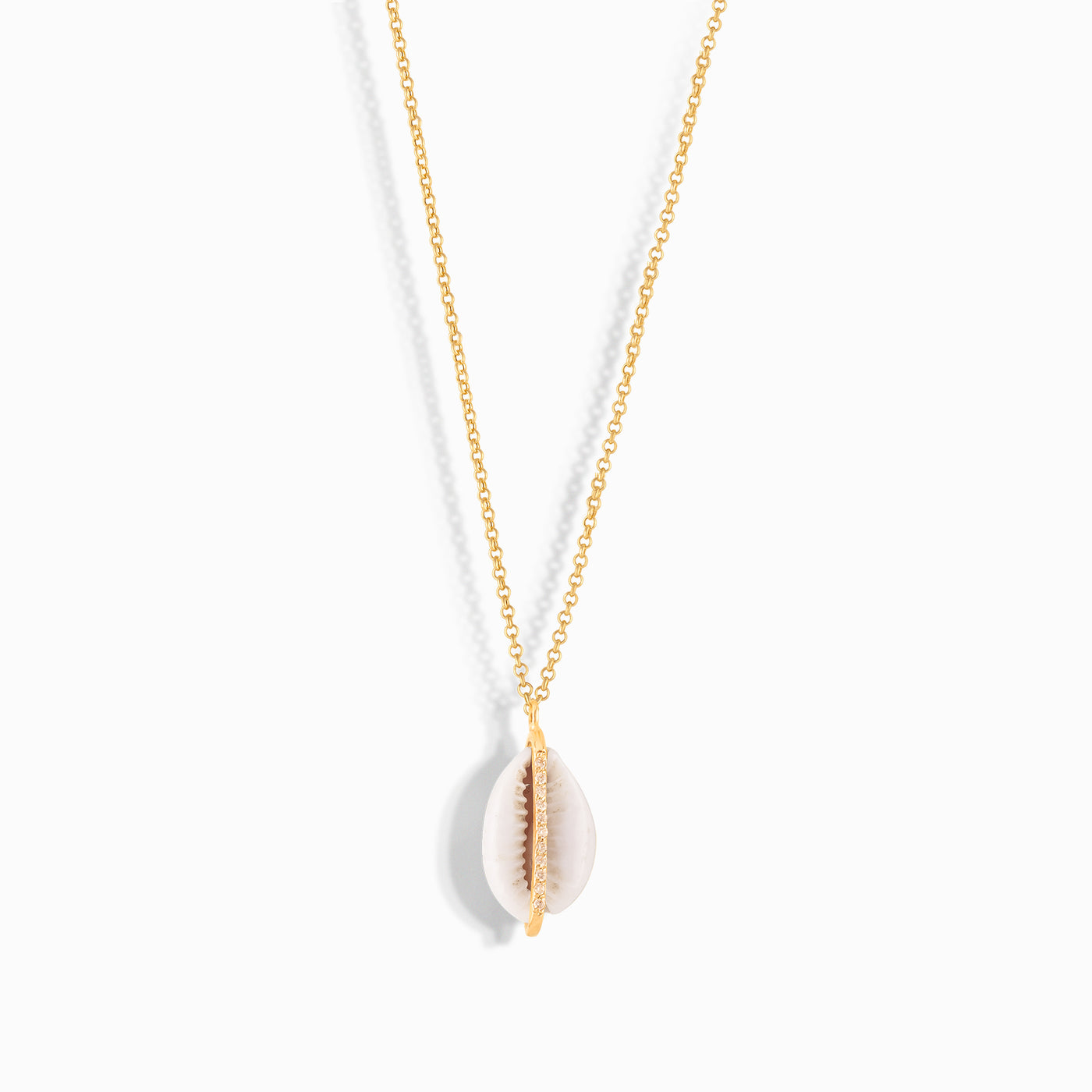 Diamond Burst Seashell Necklace
$335.00
This beautiful pendant represents femininity and treasures from the sea, paved with white diamonds. This goddess staple can be worn alone or stacked for a glamorous bohemian look.
18K Gold
16" Long Chain
Natural Shell Stone
Model has it paired with our "X Pendant"
Our 18k solid gold pieces are sustainably crafted through our recycle gold program. Guilt free jewelry that retains its original appearance. You will never have to worry about oxidization or discolouration of our pieces.