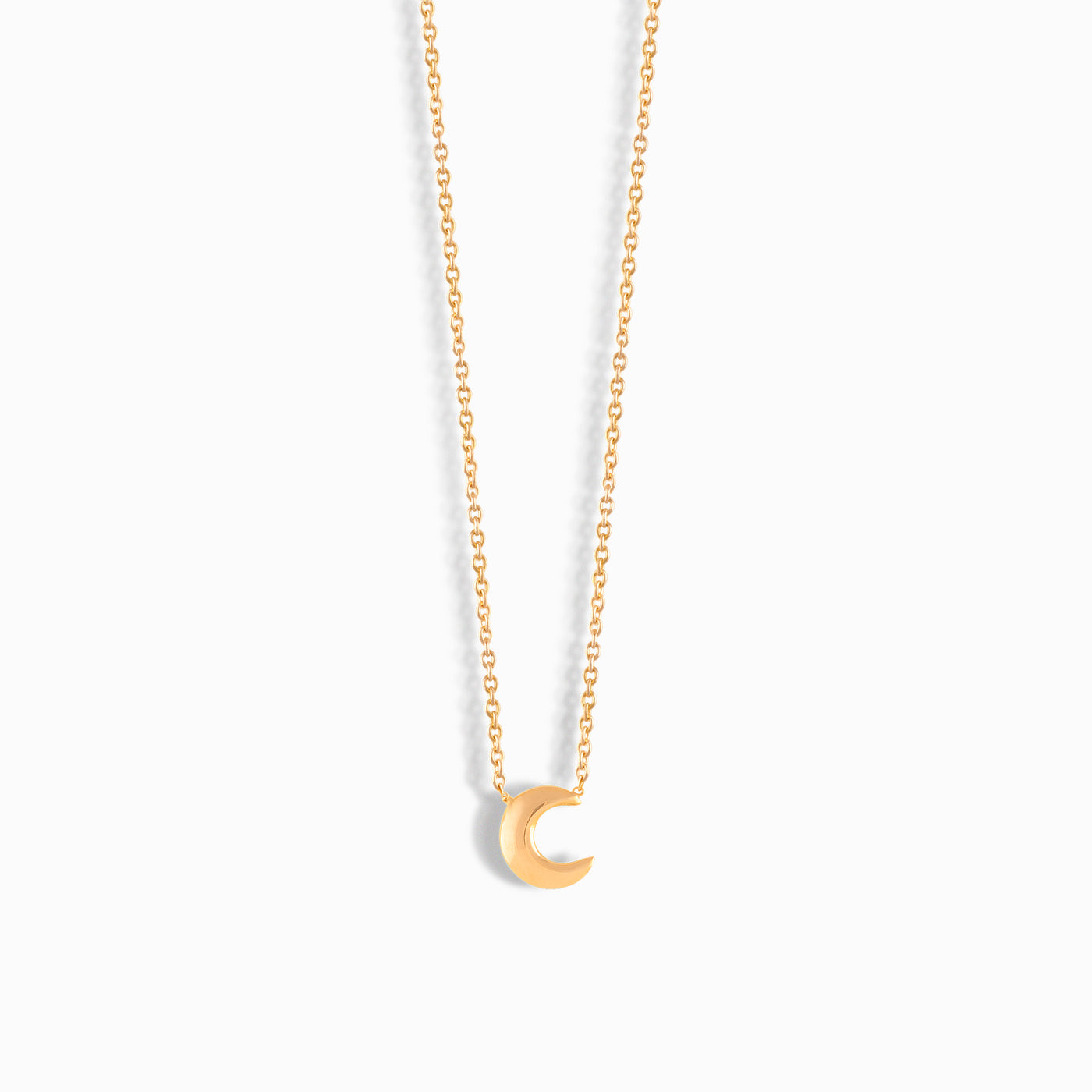 Crescent Moon Pendant
$290.00
A delicate half moon pendant in 18K solid gold hanging from a dainty chain. This trendy addition to your jewelry box can be layered or worn alone.
18K Gold
16" Long Boxed Chain.
Our 18k solid gold pieces are sustainably crafted through our recycle gold program. Guilt free jewelry that retains its original appearance. You will never have to worry about oxidization or discolouration of our pieces.